Hello? Anybody home?!!!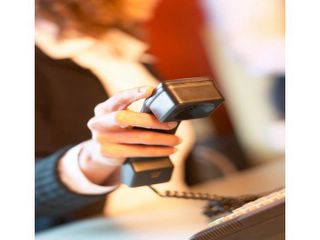 "What are you a FUCKING RETARD?" the young man yelled. The caller tried his luck once again. He politely asks his question concerning the interest and whereabouts of a young man who had just missed his scheduled 2:00 pm appointment.

"Hey RETARD, I'd like for you to meet tone!" Bang. And the caller was left with only the sound of a dial tone as the rude young man slams down his telephone receiver.

There are days when I rejoice in our small victories. For me, nothing beats the excitement of witnessing people with significant disabilities achieve greater self-sufficiency by obtaining a successful job placement in their community. I am also very prideful when my colleagues increase social justice on behalf of people with significant disabilities by supporting them in gaining fuller acceptance, respect, and integration as citizens of their communities.

But to be honest, there are also days when I realize we still have a long road to tow. I experienced such a day this past week.

After Mark shared his telephone story with me, I asked irreverently, "So is it safe to say that we won't be enrolling Nick soon?" Mark shrugged his shoulders and laughed as we all tried to make light of the situation. However, I know instinctively that this was NOT the first time Mark had been savaged verbally by the stupidity of a rude individual.
You see, Mark lives with cerebral palsy, a condition that seriously affects his speech and other physical capacities. Mark uses a wheelchair and requires the support of a personal care assistant (PCA) to manage many of his skills of daily living such as mobility, dressing, and eating.

Frankly, the obnoxious individual was way off base with his unkind remarks. Mark is a very bright individual who graduated from Hofstra University in New York and did an internship at the White House in Washington, D.C. during the Clinton Administration era. His government internship was focused on policy analysis and making recommendations related to the Americans with Disabilities Act (ADA). Mark's educational background and life experiences make him a very good candidate for advocacy work on behalf of others with disabilities.

More recently, Mark was recruited by my organization to participate as an AmeriCorps member. Often referred to as the "domestic Peace Corps," AmeriCorps offers Americans exciting opportunities to strengthen their communities through national service. AmeriCorps members serve their communities by becoming actively involved in issues pertaining to democracy, human services, education, social justice, environmental concerns, emergency response, and workforce economics. Choosing to serve your country through AmeriCorps is all about leadership and contributing one's skills and talents to make our communities better places to live.

In November, 2003, Mark responded to our call to make the Twin Cities a better place to live by helping to eradicate the high unemployment and underemployment of people with disabilities and other employment barriers. He agreed to join the ranks of our AmeriCorps program to help my agency offer employment support for people who are experiencing challenges in finding a good job.

Mark is a member of the Rise AmeriCorps I-Team. The I-Team is a small group of community citizens dedicated to finding customized employment for people who have particularly unique job placement barriers. The I-Team draws its name from common themes and obstacles that often interfere with the successful employment of people with significant disabilities such as "inaccessibility, invisibility, inactivity, or impossibility." In short, Mark and his colleagues serve people who "fall through the cracks" due to public budget shortfalls, long waiting lists, and a general lack of success in finding integrated jobs in the marketplace through more traditional rehabilitation approaches.
For this reason, Mark has undergone extensive training to support people who are experiencing chronic and systemic unemployment. Indeed, it was necessary for Mark and I to jointly plan for and customize his work environment and schedule so he could offer his talents and participate in this national service program. Three months later, he is working hard to make a difference by contributing his personal time, experience, and talents to support fellow citizens in need.

Without a question, bigotry and discrimination comes in all colors, shapes, and sizes. And sometimes hateful prejudice comes from within. The irony of Mark's phone call is that his detractor lives with a serious disability himself (albeit none more challenging than his poor social judgment).

Yes, the angry young man spewing the derogatory comments turned up a big loser last week. First, he lost a terrific opportunity to get the job placement services he desperately needs. Second, he forfeited a wonderful chance to draw upon the wisdom of a trained advocate who would have worked his tail off to help him find a customized job tailored to his interests and needs. And finally, our good buddy "Nick" begins yet another week without having a job!

Hey Nick, I have some unsolicited advice for you. The next time your phone rings, you might try responding to your caller by saying "Hello?"